This is my first year participating in the Picture Book 10 for 10 day. It is hosted by
Cathy from Reflect and Refine: Building a Learning
Community and
Mandy from Enjoy and Embrace Learning
. The purpose of this event is to share and celebrate picture books that not only entertain, but engage and educate as well. Here are ten night-themed books I love that shows the character(s) overcoming a challenge and discovering something wonderful in the end.
1.
Before Little Harvest Mouse closes his eyes each night, he sings a lullaby to his very own moon. Then one cloudy evening, the moon disappears. And Little Mouse discovers that he is not the only one looking for it… With glitter throughout, this beautiful book explores sharing and true friendship
2.
Join the owl on his moonlit journey as he watches all the other animals settle in for the night: some sleep standing up, while some sleep on the move! Some sleep peacefully alone, while others sleep all together, huddled close.
3.
Sense is the song you sing out into the world,
and the song the world sings back to you.
With these words, Chiro's mother sends him off into the night for the first time alone. It's an adventure, but how will he find his way? And how will he find his way home? As the young bat discovers, navigating the world around him is easy as long as he uses his good sense.
4.
This is the story of three baby owls who wake up one night in their hole in the tree to find that their mother has gone, so they sit on the branch and wait, wondering when she will return. At last she does, and they all bounce up and down with joy, welcoming her home.
5.
One hot summer night in the city, all the power goes out. The TV shuts off and a boy wails, "Mommm!" His sister can no longer use the phone, Mom can't work on her computer, and Dad can't finish cooking dinner. What's a family to do? When they go up to the roof to escape the heat, they find the lights--in stars that can be seen for a change--and so many neighbors it's like a block party in the sky! On the street below, people are having just as much fun--talking, rollerblading, and eating ice cream before it melts. The boy and his family enjoy being not so busy for once. They even have time to play a board game together. When the electricity is restored, everything can go back to normal . . . but not everyone likes normal. The boy switches off the lights, and out comes the board game again.
6.
It's night time my little one.
Climb into bed.

I don't want to sleep --
I'll go sailing instead.

There's only one problem:
your ship has no sail.

I'm tying my boat
to the tail of a whale.
Bedtime for a little one brings an imaginary journey to the North Pole to cuddle and play with the many animals there.
7.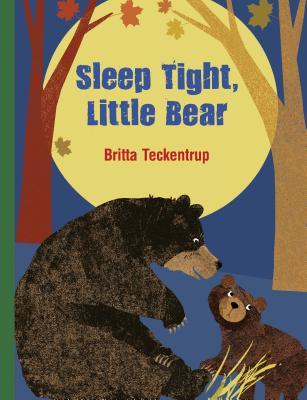 It's cold in the woods, and it's time for Little Bear to start his winter sleep. But not before he says good night to all his special forest friends: badger, deer, rabbit, mouse, fox, owl, squirrel, and wolf. Now Little Bear can fall asleep happily in his warm and cozy den all snuggled up to his mother - knowing that his friends will watch out for him during his long winter's sleep.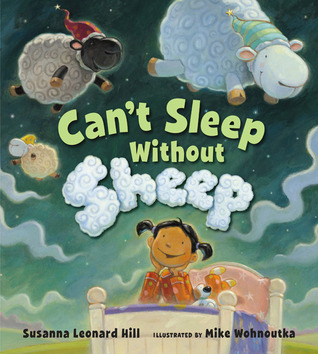 Whenever Ava can't sleep, she counts sheep. But Ava takes so long to fall asleep, it's the sheep that are growing tired--until finally, they quit! When the sheep promise to find a replacement that Ava can count on, chaos ensues as chickens, cows, pigs, hippos, and more try their hand at jumping over Ava's fence. Finding the perfectly peaceful replacement for sheep might not be so easy after all.
9.
Late one winter night a little girl and her father go owling. The trees stand still as statues and the world is silent as a dream. Whoo-whoo-whoo, the father calls to the mysterious nighttime bird.
But there is no answer.
Wordlessly the two companions walk along, for when you go owling you don't need words. You don't need anything but hope. Sometimes there isn't an owl, but sometimes there is.
10.
This story retells the short and few moments Fredrick Douglass spent with his mother. She traveled twelve miles late at night after a hard day of labor in the fields to be with him for just a few hours to only have return before the sunrise to work again. She knows that her son fears for her long hard walks so reassures him by recounting each mile of her night journey.